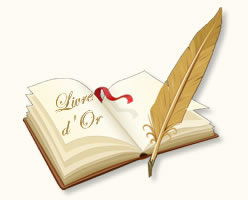 06/07/2022 - EXCEPTIONNEL

Nous venons de passer une nuit à la Villa Blanche, le rapport qualité prix est vraiment exceptionnel. L'accueil est vraiment très sympathique avec Manuela et Eric qui sont en symbiose pour votre bien être. La déco est superbe. Et enfin le petit déjeuner juste digne d'un 5*. Je vous recommande vivement la villa Blanche.
(France)
04/07/2022 - Struttura consigliatissima!

Struttura curata in ogni dettaglio, ospiti premurosi e attenti, colazione eccezionale, stanze arredate con estremo gusto. In più si trova a due passi dal porto vecchio e dalla Croisette. Ci si sente a casa, consigliatissimo!
(Italy)
21/06/2022
La stanza si trova in una bella villa liberty comoda al centro di Cannes raggiungibile a piedi. La colazione super con dolci preparati dalla padrona di casa.
(Italy)
13/06/2022 - Der perfekte Ort für uns!

Wir sind das dritte Mal in dieser wunderschönen Unterkunft gewesen und werden wieder kommen. Perfekte Lage, tolle Zimmer, wunderbare Gastgeber. lieben Dank an Erik und Manuela. Wir kommen wieder.
(Germany)
June 2022 - Wunderbarer Ort zum Verweilen

Sehr schöner Aufenthalt in der Villa Blanche, zuvorkommende und hilfsbereite Gastgeber, sauberes und für uns geräumiges Zimmer, sehr schöne Dachterrasse. Gutes Frühstück mit Nachfrage nach besonderem Wunsch. Bis zum Strand läuft man ca. 20 Minuten, haben wir genossen, auch abends. Wir kommen gerne wieder.
(Germany)
31/05/2022

Vriendelijk, behulpzaam, uitstekende adviezen over de bezienswaardigheden.
(Belgium)
31/05/2022 - Parfait

Le charme de la maison, la place de parking.
(France)
24/05/2022 - Beautiful and cosy villa stay

Amazingly maintained, impeccable rooms simple and tastefully done up, best breakfast in Cannes served fresh and hot with fresh juice, lovely couple who run the show, very helpful!
(India)
18/05/2022 - Top

L'Accueil chaleureux et la qualité de l'hébergement.
(France)
May 2022 - Heel zeker de moeite en wij zouden het iedereen durven aanbevelen

Het gebouw met het leuke bijgebouwtje zagen er heel idyllisch uit. De kamers zijn zeer mooi en verzorgd ingericht. Het ontbijtzaaltje is gezellig, het ontbijt is gevarieerd en lekker. De gastheer en gastvrouw waren zeer vriendelijk en gastvrij. Het was top.
(Netherlands)
19/04/2022 - Cannes in Villa

Eccellente la Villa in sé e i proprietari.
(Italy)
April 2022 - Villa de charme, chambres spacieuse et agréable
Situé à 15 minutes à pied du centre de Cannes, une jolie villa cossue dans un petit écrin de verdure.
L'accueil y est attentionné et à l'écoute. Les chambres sont aménagées avec charme et délicatesse, avec un confort +++
Possibilité de se garer dans la propriété.
(France)
09/01/2022

Très belle maison bien placée et au calme, propriétaires très accueillant et à l'écoute, chambre fonctionnelle et très propre, excellent petit déjeuner. Nous avons passé un excellent séjour.
(France)
06/10/2021 - Perfecte plek om te verblijven en vandaar Cannes en omgeving te verkennen

Groote kamer met airco en groot bed en ruime badkamer. Fijn groot dakterras waar je aangenaam kan chillen. Alles is zeer schoon, netjes en goed onderhouden. Uitstekend Ontbijt, zeer vriendelijke en behulpzame host's.
Kortom: Een aanrader
(Netherlands)
24/09/2021 - Schönes kleines Hotel in einer grossen Stadt

Frühstück war sehr gut.
(Germany)
20/09/2021 - Übernachten in schöner Umgebung

Die Gastgeber sind sehr hilfsbereit Das Morgenessen ist grosszügig. Das Zimmer war gross und hell.
(Swiss)
17/09/2021 - Molt tranquil i molt confortable

Molta tranquil-litat, decoració amb detalls molt macos. El bufet de l'esmorzar perfecte, i inclús et podien preparar el que demanessis. Llàstima no haver pogut aprofitar el terrat degut a la pluja (en el terrat tenen com un chill-out amb taules i hamaqurs) Erik i Manuela són una parella molt agradable i ens han ajudat amb l'idioma!
(Spain)
16/09/2021 - Tolle Villa mit Dachterrasse und geschmackvoller Einrichtung

Gastgeber sehr freundlich, immer ansprechbar. Parkplatz für das Auto abgeschlossen auf Wunsch verfügbar. Zimmer hell, sehr sauber, alles komfortabel und vorhanden. Zimmerreinigung und Handtuchwechsel sehr gut. In die Stadt bzw. Strand ist es nur ein kurzer Weg. Wir waren mehr als zufrieden und von der Villa begeistert. Tolle Dachterrasse. Vielen Dank an unsere Gastgeber.
(Germany)
11/09/2021 - Lovely

Very very frendly place and staff. it's relay amazing.
(Hungary)
08/09/2021

Hosts were absolutely wonderful! Breakfast in the morning was a total pleasure. They were there with beautiful smiles and great food. Loved staying at their property.
(France)
29/08/2021: Tolle Unterkunft und super Gastgeber

Top Zimmer, gute Lage, tolle hilfsbereite Gastgeber, tolles Frühstück Sehr empfehlenswert!
(Austria)
24/08/2021: Villa Blanche: un angolo di paradiso a Cannes!

Manuela & Enrico accolgono tutti gli ospiti con il sorriso e ci mettono tutto il loro impegno per farti sentire come a casa.
Villa Blanche ti conquista con la bellezza e la cura per i dettagli. E' stata una bellissima vacanza e ci siamo sentiti coccolati dal primo all'ultimo giorno. Da non perdere i croissant e i dolci fatti in casa da Manuela: superbuoni!
(Italy)
20/08/2021 - Sentirsi a casa a Cannes

Struttura molto accogliente Proprietari gentilissimi Collazione top Bagno e stanza curati con gusto e spaziosi.
(Italy)
18/08/2021 - Un lugar unico!

Nuestra estancia ha sido perfecta! Nos han atendido todos los días súper bien, el desayuno muy bueno, parking allí mismo, todo muy limpio y cuidado! La habitación era excepcional. Nos ha encantado!! Además se puede ir hasta el paseo marítimo caminando y a la vez está situado en una zona muy tranquila. Una joya!! Esperamos volver algún día!
(Spain)
15/08/2021

L'endroit est très agréable et très propre, les propriétaires sont adorables et l'emplacement est très bien. Je recommande vivement.
(France)
11/08/2021: Soggiornare in un sogno...

La villa, bianca, molto bella, si erge come un giglio tra i palazzi residenziali della zona. Sembra, anzi, è, una di quelle strutture
storiche che riescono a resistere all'avanzata del cemento! Pulitissima, piacevole, comoda (si trova a circa un km dalla croisette,
che si raggiunge con una piacevole passeggiata), gestita non solo con professionalità ma (si percepisce) con amore dai proprietari:
Manuela (una "romana de Roma" fascinosamente ormai dotata di charme francese) e dal marito: entrambi simpatici, piacevoli,
gentili. Struttura superconsigliata! A bientôt! Silvia e Marco
(Italy)
10/08/2021

Tout était parfait.
(France)
09/08/2021: Super

Très bon petit déjeuné vraiment un très belle endroit chambre décorée avec beaucoup de charme.
(France)
05/08/2021 - Villa Blanche, ovvero bianca e preziosa come una perla

Trovare e poi arrivare a Villa Blanche è stata una gioia sin da subito: una dimora deliziosa e accogliente, dove i colori, i profumi e l'atmosfera evocano un'armonia delicata composta dalla cura e dall'attenzione nata dai gesti istintivi, premurosi e solleciti di chi ti accoglie. Manuela ed Enrico sono due ospiti rari, attenti e disponibili ma, al contempo, discreti che sanno farti sentire a casa: coccolato, libero e a tuo completo agio. Per quel che riguarda la pulizia, inutile girarci intorno, l'aggettivo è uno solo: impeccabile!
(Italy)
05/08/2021 - Super!!!

Posto molto bello, ben tenuto, curato e pulito. Colazione ottima e proprietari carinissimi. Ci hanno dato tutte le informazioni che ci servivano e sono stati molto disponibili e gentili! Assolutamente consigliato!!
(Italy)
31/07/2021 - Miglior Soggiorno in Francia

Struttura di recente restauro. Camera pulitissima e spaziosa (nettamente più spaziosa della media delle camere francesi).
Letto matrimoniale King Size (nella maggior parte dei casi in Francia si trovano solo letti ad una piazza e mezza).
In bagno sono presenti prodotti di qualità. Ciò che fa davvero la differenza è la gentilezza ed accoglienza dei proprietari.
Anche la colazione merita un plauso.
(Italy)
22/07/2021 - Belle découverte

Trés bon accueil et grande disponibilité des hôtes. Petit déjeuner copieux et varié. Une magnifique terrasse sur le toit pour un moment détente ou convivial.
(France)
12/07/2021 - Calme et volupté dans un décor raffiné et reposant

Le petit déjeuner était très généreux et soigné ; nous avions droit à toutes les prestations attendues d'un hôtel de luxe.
(France)
09/07/2021

Die Unterkunft und ihre Besitzer waren super! Das Frühstück wurde jeden Tag frisch von der Dame des Hauses zubereitet und hat super geschmeckt. Es hat sich alles sehr familiär angefühlt!
(Germany)
09/07/2021 - Great Stay!

The Owners are very kind. It all looks very nice and clean. The room looks very nice and also the terras on the roof! The breakfast was great and the private parking is very practical. Nearby the center of Cannes and likewise the croisette and beach. We really would like to come back the next time we visit Cannes!
(Netherlands)
09/07/2021

Le cadre d'une villa italienne dans son parc fleuri. Le calme rare en centre ville. La possibilité de parking.
(France)
08/07/2021

Hôtes charmants et très à l'écoute, excellent et copieux petit déjeuner.
(France)
June 2021

Wir waren zum zweiten Mal nach 2018 in diesem B&B. Es war wie beim ersten Mal exzellent. Das Frühstück ist sehr gut und vielseitig. Die Zimmer sind alle individuell eingerichtet und die Sauberkeit ist wirklich hervorzuheben.
Die Gastgeber sind immer mit einem netten Lächeln anzutreffen und helfen einem super bei Fragen ui Cannes oder Umgebung.
Der Weg ins Zentrum beträgt ca 15 Minuten, aber man könnte auch mit dem Bus für 1,50€ fahren.
Wir können dieses B&B nur empfehlen!
(Germany)
25/05/2021

Le calme. La propreté et la gentillesse des propriétaires.
(France)
18/05/2021 - A beautiful house in the centre of Cannes with the bonus of a roof terrace. Exceptional

Great breakfast and owners were very attentive. Nothing was too much trouble . Exceptional service. I rarely visit somewhere twice but this time I wouldnt hesitate.
(France)
13/05/2021 - The perfect Bed and Breakfast
Upon arrival we were greated by the owners, an italian couple with nothing but a smile on their face. They introduced themselves
and showed us around this fabulous villa in the heart of Cannes, with modern interior design and very clean rooms it won't take long before you will feel at home. The internet is fast and you won't be short of charging ports for you laptops and phones if you are visting for business purposes.
The breakfast service includes a mix of italian cuisine and local recipes giving you a multitude of options to satisfy your hunger.
The location of the villa allows for easy access to the beach (10 minute walk) and if you choose to order food, expect less than a 10 minute delay for it to arrive. Having travelled around the world I can state with confidence that this is the finest bed and breakfast you will find on the southern coast of France.
(United Kingdom)
04/01/2021 - Une excellente adresse de charme à Cannes

Petit déjeuner copieux et varié, d'excellente qualité, accueil chaleureux et sympathique, chambre très confortable, superbe villa des années 30, luxe, calme et volupté! Parking attenant sécurisé très pratique pour un tarif raisonnable de 10€/jour.
(France)
01/01/2021 - établissement pouvant être recommandé sans hésitation
(France)
23/10/2020 - Fantastic

Wonderful accommodation with a fantastically welcoming host in Erik. Lovely breakfast, room and villa immaculate.
(United Kinkdom)
30/09/2020 - Un weekend lungo dal giovedì alla domenica, consigliatissimo
Lungo fine settimana? Si consiglia di trascorrerlo qui perché è così comodo e ben tenuto Il signor Errico è così gentile con voi durante il vostro soggiorno a Villa Blanche. Siamo orgogliosi di dire che torneremo sicuramente qui perchè è un angolo di paradiso.
(Italy)
30/09/2020 - Boutique Hotel molto carino e accogliente
Siamo stati per 9 giorni al B&B Villa Blanche e ci siamo goduti ogni secondo. Erik è stato un grande ospite e ci ha dato molti consigli utili. La camera era molto pulita e il letto era molto comodo. Il centro della città di Cannes e le spiagge della Croisette sono a soli 15-20 minuti a piedi. Ogni mattina veniva servita una buona colazione (croissant, marmellata, torte, frutta). Tuttavia, poichè prediligiamo la colazione salata, abbiamo preso del cibo "salato" come formaggio o uova. Questo ha reso la colazione perfetta per noi. Ci è piaciuto anche bere vino sulla terrazza con una bellissima vista sulle montagne. Grazie per aver reso il nostro soggiorno il più accogliente e piacevole possibile!
(Germany)


20/09/2020 - Great B&B

Great location in the centre of Cannes.
(Netherlands)
17/09/2020

Villa meravigliosa con prato all'inglese curatissimo dal proprietario Enrico: persona squisita ed educata. Completa la struttura un comodo parcheggio privato per l'auto.
(Italy)
07/09/2020 - Je recommande!

Tout le reste, excellent!
(France)
17/08/2020
Sehr netter und zuvorkommender Besitzer! Haben uns sehr wohl gefühlt! Frühstück geschmacklich super, alles bio Produkte!
Lg von den zwei Jungs aus Deutschland mit dem SL500 :)
(Germany)
10/08/2020 - Una vacanza da sogno

Location nuova e curatissima a 1 km dalla Croisette. Camere in stile francese con pulizia eccezionale e prima colazione ottima. I proprietari (italiani) meritano una menzione d'onore: ci si sente a casa, coccolati e consigliati da persone che tengono davvero a quel che fanno. Se in Costa Azzurra abbiamo vissuto una vacanza indimenticabile il merito è anche di Villa Blanche.
Tornando a Cannes non riusciamo a immaginare un altro posto dove pernottare. Rapporto qualità/prezzo eccellente, soprattutto considerando l'esosità della riviera. Grazie di cuore!!!
(Italy)


10/08/2020- Relax e cortesia
Il B&B è una villa completamente ristrutturata, vieni accolto come fossi un ospite di famiglia, cortesia e pulizia ne fanno una struttura di grande spessore. La camera silenziosissima, arredata con gusto e ricercatezza, pulizia assoluta, comfort complessivo ad alto livello,
Colazione abbondante, che certamente potrà soddisfare le diverse esigenze della clientela.
Il bagno dotato del necessaire completo (ivi incluse le ciabattine...un unicum per un B&B!); il letto confortevole.
Ti puoi dimenticare della macchina utilizzando il posto auto all'interno della villa. Ci torneremo.
(Italy)


15/07/2020 - Un très bon séjour.... dans une bâtisse pleine de charme avec une terrasse...
En priorité l accueil et surtout la possibilité du parking avec bien sur une petite compensation financière, c est tellement agréable de ne pas courir... ensuite a 15mn du centre ville a pied. Un petit déjeuner très européen et copieux une chambre propre et bien agencé....
(France)
13/07/2020

Tutto perfetto, ottima accoglienza e disponibilità del proprietario. B&B molto pulito e confortevolele.
Ottima posizione, molto servita, si può raggiungere il centro sia a piedi oppure con i mezzi. Colazione buonissima con prodotti biologici e, per chi come me è celiaca, mette a disposizione prodotti senza glutine.
Consiglio questo B&B, ci ritorno volentieri.
(Italy)
01/02/2020 - Sejour trop court, j'y reviendrai
Tout était parfait et les propriétaires extrêmement sympathiques.
(France)
13/12/2019

Eccezionale!!! Cortesissima Ospitalità, Disponibilità e Simpatia. Breakfast di altissimo livello. Ottima pulizia, sicurezza e ordine
in tutta la struttura. Torneremo con grande piacere. B&B consigliatissimo, sopratutto a coppie di viaggiatori.
(Italy)
08/11/2019 - Harika bir butik otel!

Otel gayet yeterli, temiz ve ev ortamı gibi. Otel zaten bir butik otel ve her sabah otel sahibinin elinden omlet yiyorsunuz :)
(Turkey)
21/10/2019 - Beautiful place to stay in Cannes

A beautiful place to stay. We loved our room and would highly recommend this B&B if you happen to visit Cannes.
Breakfast was fab too.
(United Kingdom)
17/10/2019 - My colleague and I were very happy with our stay. The beds and linnen were very comfortablle.

The breakfast was lovely and attention to detail was very good. The host was very attentive and nothing was too much trouble.
The beds and linen were top quality and the room was spotless.
(United Kingdom)
26/09/2019

Besitzer waren sehr freundlich, Frühstück auch viel & gut. Bequemes Bett und schönes neues Badezimmer.
(Germany)
10/09/2019

Super nice host. Beautiful 1930 architecture. Rooms are designed and decorated with care. Sparkling clean. Terraces for tanning. Delicious breakfast. Walking distance to everything. Parking is easy.
(China)
16/08/2019 - On reviendra!!

Tout fait maison, les patrons très impliqués!
(France)
16/08/2019 - Fantastiskt

Underbart mysigt.
(Sweden)
1408/2019

Tout était ok.
(Belgium)
11/08/2019

Kedves pár fogadott minket,nagyon szeretetteljesek és segítőkészek voltak! Finom volt a reggeli,amit ők keszítettek minden reggel frissen!Meseszép a villa,a kilátás egyszóval nagyszerű volt minfen!Mindenkinek csak ajanlani tudom! :)
(Hungary)
11/08/2019 - Wir waren 2 Nächte im B&B Villa Blanche und wir können voller bezeugung sagen wir waren nie in einem so sauberen Hot
(Switzerland)
01/08/2019 - 4 tolle Tage

Sehr individuelle tolle Unterkunft mit sehr netten Gastgebern. Frühstück im Separatem, sehr liebevoll eingerichtetem Raum. Auch das Auto stand sicher und gut. Das Zimmer mit Bad war sehr persönlich und individuell eingerichtet. Rundum vier tolle Tage.
(Germany)
29/07/2019

La ragazza che gestice è davvero incantevole, intelligente ed educata, super accogliente, discreta, ci ha dato ottime indicazioni per visitare Cannes e dintorni, ottima colazione, lingua italiana top. Tutto super pulito a differenza dei posti gestiti da francesi.
Villa splendida stile coloniale romantico restaurata a nuovo.
(Italy)
21/07/2019

Sehr herzliche Gastgeberin, hat uns viele Informationen für Ausflüge und Shopping gegeben.
(Switzerland)
19/07/2019

Абсолютно все понравилось! Восторг! Идеальная вилла!
(Russia)
17/07/2019 - Ho apprezzato sopratutto la cura e l'appropriatezza di ogni singolo dettaglio
L'accoglienza, la massima pulizia, i confort che il B&B fa piacevolmente usufruire ai clienti, la colazione, la tranquillità, il posto auto sicuro. Ci torneremo con molto piacere. Grazie per il breve ma piacevole soggiorno.
(Italy)
08/07/2019 - Amazing B&B Hotel just 10-15 minutes from the City Centre!

My partner and I stayed at this hotel for 3 days/ 2 nights and we absolutely loved it! The room was very nicely decorated in a French style (really charming) and was really very clean. We had a lovely terrace with a great view that everyone from the hotel guests could use, but mostly we stayed there just alone.
Breakfast was yummy (with home-made marmalade and freshly cooked scrambled eggs), so it was definitely a great start of the day. In addition, cold drinks were available 24 hours a day at NO additional charge (water, orange / apple juice, chips etc.).
Honestly speaking, I am sure that this is not the last time we are visiting this hotel ;) Very Recommended! Everything was perfect ;)
(Switzerland)
05/07/2019 - Consigliamo la struttura a tutti, a 15 minuti a piedi dal centro

Cortesia in ogni momento. La migliore colazione trovata tra i tanti B&B visitati. Pulizia senza pari. Disponibilità del parcheggio, fondamentale a Cannes. Prezzo assolutamente adeguato alla struttura e al servizio. Struttura curata in ogni dettaglio.
(Italy)
14/06/2019

Beautiful inside and out including the owners who make you feel at home. Location is ideal for walking to downtown and accessing any services needed. Owners have deep knowledge of local restaurants and activities and make the best breakfast you can find!!!
(United States)
11/06/2019 - Wunderschöne Zimmer , sehr schöner Aufenthalt, persönlich und sehr nett geführt
Umfangreiches sehr gutes Frühstück.
(Germany)


08/06/2019

Vogliamo ringraziare Emanuela ed Enrico per l'accoglienza e l'ospitalità ricevuta durante il nostro soggiorno nel mese di maggio.
La struttura assolutamente gradevole, la camera arredata con gusto e ricercatezza, pulizia assoluta, confort complessivo ad alto livello. Colazione abbondante, che certamente potrà soddisfare le diverse esigenze della clientela.
Un grande plauso ai proprietari, italiani, che ci hanno coccolati per l'intero soggiorno dandoci informazioni utili per un soggiorno piacevole a Cannes. Torneremo sicuramente. Nadia e Paolo
(Italy)
03/06/2019 - B&B naar ons hart

Ongelooflijk mooie villa en zéér smaakvolle kamers. De uitbaters zijn super fijne mensen. We hebben ook zeer goed advies gehad voor uitstapjes in de omgeving. Oja het ontbijt is ook top, we keken elke ochtend uit naar ons eitje.
We komen zeker terug Groetjes Bart en Belinda
(Belgium)
19/05/2019

It is a fabulous retreat from the city - and the hosts are wonderful and kind.
(United Kingdom)


18/05/2019

The owners are so accommodating. Allowed us to hold bags early on the day and held them all day for the last day in Cannes.
(United Kingdom)


12/05/2019 - Un soggiorno piacevolmente inaspettato

Tutto perfetto, dalla simpatia e la calda accoglienza dei propietari. Una vecchia villa restaurata con gusto e competenza, molto pulita vicinissima a piedi a tutto, la colazione molto buona, di qualità. Insomma, un soggiorno davvero fantastico.
Grazie ancora ad Enrico e Manuela!!!!
(Italy)


09/05/2019 - Wunderschön mit besonderem Charme

Wir sind Wiederholungstäter, wunderschöne Unterkunft mit besonders liebevollen Menschen.
(Germany)


03/05/2019 - Un havre tout près de la Croisette

Notre chambre était charmante à souhait: tout, dans la décoration, a été pensé dans le détail. L'emplacement dans Cannes est idéal, il permet d'aller sur la Croisette en vingt minutes tout en ayant l'avantage d'une nuit calme et d'un réveil ensoleillé au chant des oiseaux. Le petit déjeuner propose du choix et de la qualité: les muffins, le gâteau aux fruits, les confitures sont un délice et faits maison. Les hôtes sont adorables et vous soignent avec spontanéité et chaleur. Nous sommes ravis de notre séjour et nous reviendrons certainement.
(France)


24/04/2019

Il B&B è una villa completamente ristrutturata da appena un paio d'anni, dove i proprietari - Enrico e Manuela - si sono rifugiati, scegliendo di lasciare la vita caotica di Roma per la soleggiata Cannes. E ti accolgono proprio così: come fossi un ospite di famiglia,
ma sempre con quel garbo e quella discrezione che non li rende mai invadenti.
La struttura è decisamente nuova, pulitissima, in pieno stile francese; il bagno dotato del necessaire completo (ivi incluse le ciabattine... un unicum per un B&B!); il letto confortevole. La colazione variegata, sfiziosa, con prodotti di qualità (eccellenti le marmellate fatte in casa dalla mamma di Manuela). Terrazza a disposizione degli ospiti sul tetto della villa con lettini e teli.
(Italy)


18/04/2019

Accueil chaleureux, petit déjeuner copieux et varié, hôtes attentionnés. Chambre confortable et salle de bain spacieuse. Propreté irréprochable. A recommander.
(France)


06/04/2019 - Место, куда хочется возвращаться!!!
Понравилось абсолютно всё, завтраки, уборка, тишина т.к. вилла удалена в шаговой доступности от суеты в виде бутиков, ресторанов и толпы людей Приезжать и наслаждаться солнцем, воздухом и теплом можно уже с середины марта.
(Russia)


06/04/2019

Очень гостеприимные хозяева (итальянская пара), чувствуешь себя как дома! Уютная, новая в стиле прованса вилла, красивая терраса и территория!!! Вкусные завтраки Вернусь и не раз...:))))
(Russia)


27/03/2019

Colazione, posizione, cortesia. Ottimo il materasso, gradevole il terrazzo.
(Italy)


08/03/2019

Alles. Goed ontbijt, schone kamer.
(Netherlands)


24/01/2019

Totul. Un loc minunat. Micul dejun fantastic. Proprietarii italieni, oameni de nota 10.
(Romania)
09/01/2019

La villa è molto silenzosa e confortevole. La colazione è ottima e abbondante. Enrico e Manuela sono una compagnia molto piacevole e sono molto diponibili ad aiutarti nel conoscere i luoghi d'interesse nella regione.
(Italy)
03/01/2019

La location appena ristrutturata è una stupenda villa. Manuela ed Enrico sono due persone stupende, gentilissimi, professionali e alla mano. La camera molto bella con un ingresso e scalinata stupendo. Ottima colazione nella carinissima dependance attigua.
Parcheggio auto e 10' a piedi dalla Croisette. Prezzo ottimo rispetto alla qualità.
(Italy)


02/01/2019

Molto accogliente, pulita. Colazione ottima. I padroni disponibili e molto gentili.
(Italy)



20/11/2018

Tous était parfait. Hôtes charmants qui prennent soin de vous. Séjour vraiment très agréable. Merci encore pour l'accueil. Chambre spacieuse et confortable. Petit déjeuner complet et copieux. Place de parking sécurisé à réserver.
Le centre de Cannes est accessible à pied, env 1.3 kms. Le quartier est calme.
(France)



16/11/2018 - Great discovery in Cannes

First, the hospitality of the marriage owner, Manuela and Enrico. Kindness in capital letters. The second, everything else. The roomy bethroom, the cleanliness, the comfort of the bed, the bathroom, the air conditioning system (heationgin this case) and, of course,
the decoration. Third, the breakfast. Varied, balanced and suitable to all tastes. Manuela offers you cooked eggs the way you prefer! Finally the location. If you want an area that is not totally central but quiet and only about 20 minutes walking from the Palace, this is your accommodation.
(Spain)



04/10/2018 - Absolutely love it
Everything. Wishing we could stay longer.
(New Zealand)



03/10/2018

Owners are lovely and helpfull!
(The Netherlands)



02/10/2018 - Juste parfait
L'accueil, la chambre très joliment décorée, propriété irréprochable, salle de bain spacieuse et bien équipée. Belle villa, extrêmement bien rénovée, très calme. Petit déjeuner copieux. Juste parfait, nous reviendrons!
(France)



19/09/2018 - Lovely short stay will defiantly be back
Very friendly and efficient .Could not made more welcome. Lovely villa.
(United Kingdom)



18/09/2018 - Une belle maison et un accueil agréable
Les espaces communs et la chambre sont très propres. La chambre est aménagée avec goût. On se sent bien dans cette maison et l'accueil est chaleureux. Le petit déjeuner est copieux. La terrasse sur le toit est appréciable: on peut profiter d'un moment de repos sur les chaises longues. A noter que des serviettes sont mises à disposition pour se reposer sur les chaises longues.
(France)



03/09/2018 - Spitze!

Sehr nette Gastgeber, super Unterkunft und sehr leckeres Frühstück!
(Germany)



03/09/2018

Staying in Cannes is already special. Staying here is a truly great experience: a beautifully decorated villa with excellent hospitality from the owners. Within walking distance of the city centre and the beach and promenade. Private parking. Thanks for making our stay so memorable!
(Netherlands)



31/08/2018 - Märchen

Alles war perfekt. Hat Alles gepasst. Ist schwierig zu beschreiben wenn Alles perfekt ist. Hingehen um zu glauben das es auch so ist. Unterkunft ist sehr schön und die Gastgeber geben das Gefühl das man zu Hause ist. Sie sind sehr freundlich und auch seht diskret. Sorgen dafür das der Gast glücklich ist. Man möchte für immer bleiben.
(Austria)



30/08/2018 - Comfortable stay in a beautiful villa

Congratulations to hosts for this cozy mini hotel! Everything is beautiful in the room, all made with love. Service is excellent.
Hosts are very helpful. Breakfast is very delicious with fresh products.
(Cyprus)



27/08/2018

The hosts are very nice and kind Everything was up to expectations and more.
(Lebanon)



20/08/2018

B&B da consigliare vivamente! Camera confortevole curata nei minimi particolari, max pulizia di tutti i locali, colazione super! Parcheggio comodo Proprietari cordiali e disponibili.
(Italy)



18/08/2018

Sehr freundliche und bemühte Gastgeber. Liebevoll restauriertes Haus, ausgesuchtes Frühstück. Das Haus verfügt über eine herrliche Sonnenterrasse auf dem Dach.
(Germany)



16/08/2018 - Cannes das wahr sein?

Alles! Eine Perle in Cannes!!! Wunderbares Betreiberpaar, das sich bemüht jeden noch so kurzen Aufenthalt, perfekt zu gestalten. Angefangen bei dem herzlichen Empfang, dem
stilvoll restaurierten Gebäude über die malerische Dachterasse über den Dächern von Cannes, bis hin zu den klimatisierten Zimmern. Man sollte mindestens 4 Nächte bleiben, um sie alle kennenzulernen. Das wunderbare Frühstück im Extragebäude findet in stilvollem Ambiente statt.
Bei jedem Bissen entdeckt der umherschweifende Blick nicht nur neue Köstlichkeiten auf dem Buffet, sondern auch weitere liebevolle Details der Einrichtung. Unterbrochen in den Schwelgereien wird man allenfalls von der höflichen Frage nach einem Frühstücksei (alle Variationen möglich) oder einem abschließenden Espresso.
(Germany)


15/08/2018 - Sicuramente da ripetere
La pace del posto
(Switzerland)



14/08/2018

Freundliche Gastgeber Sauberes Zimmer Täglicher Handtuchwechsel Leckeres Frühstück Zauberhafte Einrichtung der Unterkunft mit liebevollen Details Klimaanlage Kühlschrank im Haupthaus um mal ne Flasche Wein zu kühlen Dachterrasse mit Ausblick Parkplatz kostenfrei an der Unterkunft.
(Germany)



11/08/2018 - Short stay peak season

Many little extras that gave this b&b a special touch of class. Chic, modern, comfortable, everything in this property, down to the soap and tea collection in the room has been carefully chosen and demonstrates that the owners are enthusuastic and really want their guests to feel welcome and have a special stay. Luxe!
(Ireland)


03/08/2018 - Eccellente B&B a Cannes, assolutamente consigliabile
Bella villa ben ristrutturata con camere tutte molto accoglienti, singolarmente personalizzate e ben arredate. Eccellente ospitalità ed ottima colazione con prodotti freschi. Utilissimo anche il posto macchina per parcheggio.
(Italy)



29/07/2018 - Nur zu empfehlen

Das Frühstück ist für den Preis der absolute Wahnsinn, sehr lecker. Man bekommt Eier gekocht egal in welcher Variation. Jeden Tag einen frischen Obstsalat. Die Gastgeber sind sehr herzlich und zuvorkommend und geben auch gern Auskunft über Bus Linien oder Essensmöglichkeiten.
(Germany)
27/07/2018

Beautifully decorated place in central but quiet area of Cannes. Not often you will find a place like this. Very unique with love to details and very good taste for design. Clean and very good taking care of in every little corner! We loved it and extended immediately our stay. Breakfast was amazing and the owners of this place where helpful and so nice. Beautiful young family!!! They made us feel like home high standard!!!! Thank you for everything... we will be definitely back now knowing such a beautiful place in Cannes.
(Germany)


20/07/2018

Enrico and wife are both very nice. They keep making sure that we have everything we need. Everything was very clean, and lovely.
We also love the breakfast, especially the homemade organic jam from their father. Really recommend staying there.
There is also a parking space where you can park your car for free.
Unlike other parking space where they charge you 40 Euro at least per night.
(Indonesia)



16/07/2018

Abbiamo apprezzato l'accoglienza, la cortesia e l'ospitalità dei proprietari. Ottima la colazione e la posizione della struttura
rispetto al centro di Cannes. Ritorneremo con piacere.
(Italy)



11/07/2018 - Top Hotel! Einfach wunderbar!

Wunderschönes Ambiente, liebevolle Zimmer und ganz tolle liebevolle Besitzer! Wir kommen wieder. Vielen Dank!
(Germany)



03/07/2018 - Eleganza e qualità

La cortesia e l'efficienza dei proprietari, la pulizia di tutti gli ambienti, il gusto nell'arredamento ed il comfort.
La colazione con prodotti freschi e genuini.
(Italia)



30/06/2018 - Best stay of our holiday

Our stay at Villa Blanche was by far the best of our holiday. The B&B has been recently renovated and every detail has been carefully thought-out with quality finishes and extreme care. They are located in a quiet neighbourhood which is a quick 10 minute walk into the city centre, with easy parking.
The breakfasts were generous, with the hosts even sending us off with some croissants at the end of our stay.
Beautiful rooms and comfortable beds make the stay an absolute pleasure. I could not recommend this place more.
The care that has been put into their renovation and B&B is the same care they give to their guests.
They have manged to get the perfect balance between being incredibly professional with all the warmth of being home.
Loved our stay. I highly recommend.
(South Africa)



28/06/2018

The hosts were sweet and friendly. The property was recently renovated (a 2 year project) and everything was immaculate and perfect. While the B&B is in an outer neighborhood from the city center, it was easily walkable. Breakfasts were great!
(United States)



23/06/2018 - Una perla a Cannes

Veramente un bel posto questo B&B dove nulla è lasciato al caso, dall'arredamento alla colazione completa di dolce e salato con prodotti di qualità... le marmelllate fatte in casa sono speciali... caffè espresso italiano e cappuccino ottimi...
Manuela ed Enrico, i proprietari, sono molto disponibili e pronti a soddisfare ogni richiesta... Lla passione e l'amore che mettono in questo loro progetto si sente nell'aria e si vede in ogni dettaglio dalla stanza pulitissima e arredata da favola...spaziosa e con un bellissimo bagno... una bomboniera! Che dire... bravi!
(Italia)


18/06/2018 - Brilliant

From the initial greeting to a sad farewell, the whole stay was above our expectations.
(United Kingdom)


17/06/2018

An easy 15 minute walk into the city center, free parking, very clean and tasteful room, great breakfast and lovely, polite owners. We had a perfectly relaxing week at Villa Blanche!
(France)


14/06/2018 - Art Deco

We had a car and the house is easy to get too just off the main Boulevard Carnot. Parking in the empty lot next to the house.
The owners live down stairs and are vary welcoming and kind people, gave us some good tips for seafood in town. We had one of the four rooms in the lovely main house. They were just finishing the roof top terrace when we were there but the weather wasn't the best for our short time to enjoy it.
(Australia)


31/05/2018 - Schöne B&B Villa im Herzen von Cannes

Die Besitzer der Unterkunft sind sehr freundlich, zuvorkommend und immer hilfsbereich. Unseren Fragen als Touristen, wie z.B. Sehenswürdigkeiten, Essmöglichkeiten usw. waren stets nach bestem Wissen und Gewissen beantwortet und die bekommenen Ratschläge haben sich als nützlich erwiesen. Das Zimmer war sauber, stilvoll eingerichtet und ruhig. Das Frühstück abwechslungsreich, ausreichend und lecker. Wir haben einen netten Aufenthalt hier genossen und würden gerne wiederkommen.
(Germany)


30/05/2018 - Mehr als perfekt

Ausgesprochen nette Gastgeber, herzlich und absolut serviceorientiert. Wunderschönes Haus, mit Enthusiasmus sehr geschmackvoll eingerichtet. Exzellentes Frühstück lässt keine Wünsche offen. Haben uns sofort 100%ig wohl gefühlt. Mehr als empfehlenswert. Hervorragendes Preis-Leistungsverhältnis.
(Germany)


30/05/2018
All the things was excelent! Thanks, I hope we were there soon!
(Hungary)


27/05/2018

Friendly owners. Great location.
(United Kingdom)


20/05/2018 - A amazing place where you feel so good, appreciated and welcome

Great hosts who take good care of details, amazing breakfast, beautiful designed and equiped room, super-comfortable bed.
I realy felt like home during my stay! I want to come back!
(Croatia)



15/05/2018 - Idyllic magical spot with the most wonderful hosts!

To stay longer!!! The people were the best!! Felt like home but better!!!!
(United States)



08/05/2018 - Top hideaway

Super sympathische Gastgeber, sehr stilvolle gemütliche Unterkunft.
(Germany)


04/05/2018 - Non avremmo potuto apprezzare la Costa Azzurra se non avessimo pernottato in questa villa
La struttura è curata in ogni dettaglio, la pulizia massima, non si sente alcun rumore né di giorno né di notte, la colazione è eccellente e varia, l'accoglienza sorprendentemente calorosa.
(Italy)



03/05/2018 - Superb

Beautiful building furnished to a high standard. Fantastic family run. I cannot say a negative comment about this place.
Comfy bed gorgeous room. Breakfast amazing. We will return and recommend to everyone.
(United Kingdom)



19/03/2018 - Sehr empfehlenswerte Unterkunft :-)

Tolle Unterkunft. Egal für welche Art/Grund von Reise. Die Eigentümerfamilie ist super lieb und sehr freundlich. Wir waren geschäftlich 5 Tage in Cannes unter Kollegen hervorragend, da jedes Zimmer ein eigenes Bad hat. Liebevoll eingerichtet und jedes Zimmer individuell mit eigenem Charm. Den Palais de Festival kann man in ca. 17 Minuten zu Fuß erreichen. Ansonsten mit Taxi oder Bus. Nachdem die Unterkunft Parkplätze hat ist Auto fahren nicht empfehlenswert. Wir werden nächstes Jahr wieder dort buchen und könne es nur empfehlen. Frühstück super lecker und ausreichend Auswahl. So zentral und doch recht ruhig gelegen.

Nice place to stay without making any different of the sort of trip you will do. The owner are so friendly, attentive and try to make your stay unforgettable. I spend there five days with my colleagues for business and everbody feel realy comfortable. You can just walk to the croisette. If not you can use the taxi or travel by bus. We will come back next year and really want to recommand this lovely accommodation.
(Germany)



22/02/2018

Great hospitality, excellent breakfast, very special room decoration.
(Germany)



15/02/2018 - Ottima soluzione per trascorrere in serenità un soggiorno a Cannes

Tutto perfetto. Struttura degli anni 20 ristrutturata mantenendone le caratteristiche. Villa in posizione silenziosa ad appena 7/8 minuti dalla Croisette. Proprietari molto gentili e disponibili, camere romantiche e pulitissime. Colazione abbondante e varia. Cosa non secondaria è la presenza del posto auto all'interno del cortile della villa.
(Italy)



09/01/2018
Beautiful villa totally renovated. Found it exactly as advertised. We received a free room upgrade which was a nice surprise.
The room was amazing: spacious, clean, lovely decoration and comfortable bed. Friendly and very helpful owners.
Good breakfast and free parking. Would definitely book this hotel again.
(Netherlands)


01/01/2018 - Un luogo incantato

B&B nuovissimo, raffinato e bellissimo. Le stanze e gli ambienti sono pulitissimi, arredati con gusto. I padroni di casa, due persone squisite e gentilissime, sempre a disposizione per ogni esigenza.
(Italy)


28/11/2017
Loved the room. Every little amenity was provided. The place has a great positive vibe and they are such lovely hosts-very warm
and welcoming. Overall, a great experience. I would definitely visit again.
(India)


18/11/2017 - It was great stay in Villa Blanche. Hospitality provided by the owners was perfect

Super cozy room! Nice breakfast. Close to the beach!
(Czech Republic)


21/10/2017 - Best alternative for crowded hotels

Perfect place! Very helpfu owners, who live at place. Short distance to the conference center and the beach.
Clean and comfotable room. What want more? Will back there next year for sure!
(Poland)


07/10/2017 - It was a pleasure to meet you and to stay in your beautiful home!

++ Demnächst ein Jacuzzi auf dem Dach mit Blick über die Dächer von Cannes :)
++ Frühstück sehr gut, abwechslungsreich und frisch (besonders für französische Verhältnisse) + Sehr nettes Betreiber-Ehepaar die ebenfalls im Haus wohnen und sich sehr um die Gäste kümmern + Sehr schöne und liebevoll eingerichtete Stadtvilla die frisch renoviert ist + Parkplatz direkt vorm Haus ++ Checkout konnten wir eine Stunde später machen + nur rund 10 Gehminuten bis zur Altstadt (leicht zu finden) + trotzdem sehr ruhig am Hügel gelegen Wir haben unseren Aufenthalt sehr genossen und kommen gerne wieder wenn die Dachterrasse fertig ist !!!
(Germany)


6/10/2017- Pleasant stay in a beautiful renovated room. Very clean and again, great hospitality by the owners

Very friendly owners; great hospitality!
(Netherlands)


5/10/2017

In my eyes a very outstanding accommodation. Beautiful old Villa in perfect renovated shape.
It is located in a 10-15min walking distance from "La Croistette" in a quite area.
We could park our car in their own and locked parking place.
I have to mention the hosts which are utmost friendly and helpful.
They tried to anticipate our wishes and made us feel home immediatelly, which is very rare nowadays.
For sure not the last time we stayed there.
(Germany)


10/09/2017 - Een prachtige accommodatie dichtbij het centrum.
(Luxembourg)
30/08/2017 - A pearl in the Cote D'Azur

Stayed only 4 days... our fault.
We were the first customers to book through booking, with some fear for being new, and for not having comments, but we could not have chosen better. We stayed at Villa Blanche for 4 days, and were the best of our holiday. Everything is new and beautifully decorated in Provencal style which pleased us a lot.
The owners Enrico and Manuela made us feel at home.

We feel the passion with which the owners have created this concept, for the details of the decoration, for the dedication and human warmth that they offer us daily. From the first minute they were extremely friendly, welcoming and always available to make our stay as comfortable as possible. Great location, 1.3 km from the center, with free and private parking, a luxury that in Cannes priceless.

Transport very close for those who do not have a car. A breakfast of kings, for the variety, quality and freshness of the food, always served with an open smile. All the photos here though real, do not live up to what we found there. All spaces were always very clean and maintained. After a day of touring the beaches and towns of the Cote D'Azur, the end of the afternoon on the terrace of the Villa was unforgettable.
We left part of our hearts there... And we don´t forget you too, Enrico & Manuela, and will be back very soon.
(Portugal)


14/08/2017 - Pleasant all around!

This wonderful B&B is the kind of place where you feel lucky to be a customer.
Mum and I absolutely fall in love with this place!
Upon arrival we were warmly welcomed by the owners that they never make you feel like you are asking for too much.

The kind, courteous and friendly owners made us feel coddled and cared for from the first to the last day.
All the villa was kept extremely clean, the room was comfortable and meticulously well decorated with Art Deco interiors.
Lovely breakfast with really fresh food and delicious homemade cakes.

Great location as the villa is situated really 10 min walking from the center of Cannes or 5 min with the bus if you feel lazy
(bus stop is in a short walk distance), but still in a very quiet area.
It was a pleasure staying there and as exactly what mum and I were searching for! We already spread the voice with all our
friends recommending this structure.
(Australia)


10/08/2017 - Séjour parfait sur tous les points!

Tout était parfait, l'accueil le confort la propreté...
J'ai tout aimé.
(France)